What is included in a Routine Eye Exam?

A routine exam includes a full assessment of the health of your eyes, a refraction to determine visual acuity, and a prescription for glasses, if needed.

At what age and how often do I need an eye exam?

The American Optometric Association recommends a child's first exam at age 6-12 months, again at 3-5 years of age, and then annually.  Adults age 18 to 64 years should be seen at least every 2 years if asymptomatic;  annually for high risk individuals or those with visual symptoms.  Adults age 65 and older should be seen annually.  A patient is considered high risk if they have any significant medical problems, such as diabetes, hypertension, or thyroid disorders; or a family history of ocular diseases or disorders.  

All comprehensive examinations performed at Patterson's Family Eyecare will identify the presence of any ocular disease, and can potentially detect serious health conditions, such as high blood pressure or diabetes, which are often first noted through an eye exam. 

What is included in a Contact Exam?

A contact lens exam includes the fitting of the lens to the eye, a trail pair of contacts, session with trained staff on proper insertion and care, all recheck appointments if adjustments are needed, and a copy of your contact lens prescription. 

A contact exam is required in addition to the routine exam which will determine if your eyes are healthy and capable of wearing contact lenses.  Unlike glasses, a contact lens sits directly on the surface of the eye, requiring a different prescription strength. This exam also consists of measurements of the eyeball to ensure a proper fitting and to determine the type of contact that is best for you.  

Improper fitting can damage the health of the eye, thus a yearly contact lens fitting exam is recommended for all patients, to detect any changes. 

What conditions require a Medical Exam?

Our physicians are certified by Ohio's Board of Optometry to diagnose, monitor, and treat pediatric and adult diseases and conditions such as:

Our specialists believe in maintaining close correspondence with primary care physicians for continuity of care, which significantly improves the patients overall well being.  A full report and test results will be forwarded to your doctor for any significant findings or changes in vision.

Other examples of medical exams that are performed at our office include school/work related exams, auto-accident & injury claims, driver's testing exams, and disability determination examinations. 

*Conjunctivitis

*Foreign Bodies

*Dry Eye Syndrome

*Seasonal Allergies

*Macular Degeneration

*Vitreous Floater/Detachments

*Ambloypia/Strabismus

*Keratoconus

Optical coherence tomography (OCT) is an advanced, non-invasive diagnostic test designed to assist your doctor in identifying retinal diseases, such as age-related macular degeneration, diabetic retinopathy, or glaucoma.  An OCT uses light waves, similar to a CT scan, to create 2D/3D images of ocular tissue which aid the physician in accurately monitoring disease progression and determining if treatment is necessary. 

A visual field test is an eye examination that can detect dysfunction in central and peripheral vision which may be caused by various medical conditions such as glaucoma, stroke, pituitary disease, brain tumors or other neurological deficits.  It measures the area of vision, or how wide of an area your eye can see. 

Our Location  Austintown, OH 

Office Hours Open Weekends

1300 South Canfield Niles Road

Austintown, Ohio   44515-4081

Office Phone: (330) 792-9900   Office Fax: (330) 953-0778

*Entrance located on left and back of "Professional Building" suites*

Mon & Wed  9am-4pm       Tues & Thur  9am-7pm

Friday  9am-5pm         Saturday 9am-12noon

*Please phone for Emergency Medical Appts*

Corneal topography is a non-invasive medical imaging technique for mapping the surface curvature of the cornea- the outer structure of the eye. It assists Optometrists/Ophthalmologists in the diagnosis and treatment of a number of conditions, planning cataract surgery and refractive surgery such as LASIK, and in assessing the fit of contact lenses.

​Interested in Lasik Surgery?

Lasik Evaluations are also available upon request. More information and education about the Lasik procedure can be found at this link from AllAboutVision: 
Laser Eye Surgery
Cataract & Surgical Management

The Optometrists at Dr. Patterson's Family Eyecare diagnose and manage all pre-& post-op surgical care & refer patients to local affiliates, which conveniently schedule their assessments at our office for patients. 

​Opthalmologist, Dr. Shamik Bafna M.D. of the Cleveland Eye Clinic, schedules intake appointments for cataract removals at our office, and then patients have the choice of several locations for the procedure itself. Following surgery, patients return to our office for all follow up visits. 

Our affiliates at Retina Associates are experts in the surgical treatment of Age-related Macular Degeneration, Diabetic Retinopathy, Retinal Detachment, and other diseases of the macula, retina and vitreous. If surgery is recommended, Dr. Patterson's office will schedule your appointment at one of their many locations. Following any procedures, patients return to our office for all follow up visits.

Two of the most common conditions that can affect your child's vision are 
Amblyopia
 and 
Strabismus
- both of which have excellent outcomes when treated early.  
Expert advice on protecting our children's vision against too much screen time.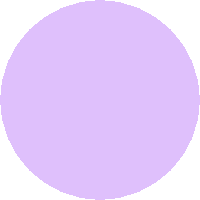 *Click Images for More Info*

*Click Image for More Info*

 Learn More About Ocular Disease

Image Source: HomesteadImages

Image Source: HomesteadImages